andina is a Swiss brand for the production of quality handcrafted furniture made of untreated steel, caharacterized by an industrial design, recognizable and resistant through time. Each piece is born from the inspiration and creativity of the maker and founder Nicholas Andina, turned into reality by his hands, passion and experience.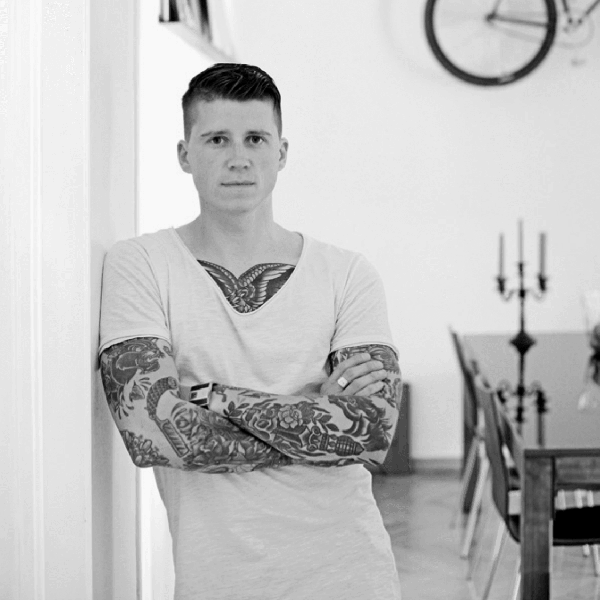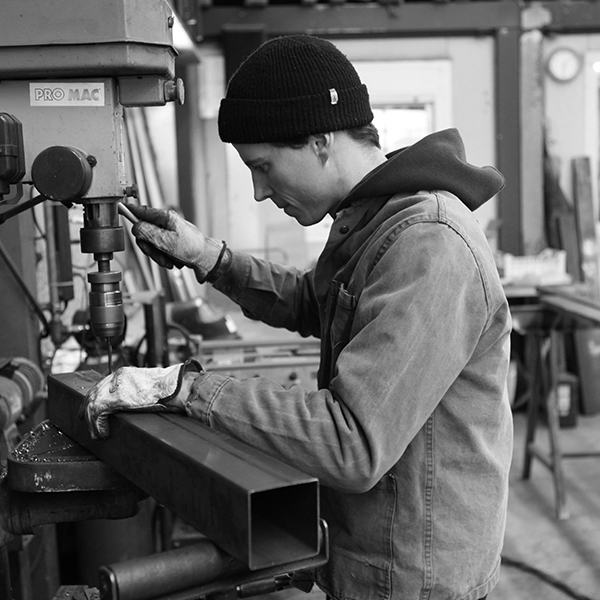 The key to success is cooperation, which is why andina collaborates with artisan producers, interior decorators and other professionals. This enables the company to create customizable and tailor-made furniture while remaining true to its characteristic style.
Originally from Locarno, Switzerland, Nicholas Andina combines his profound technical knowledge with an eye for design. After studying, he worked for ten years as a metal constructor and metal construction draftsmen while designing and building furniture in his free time. In 2015, this maker decided to dedicate himself fully to his passion and share his furniture with the public.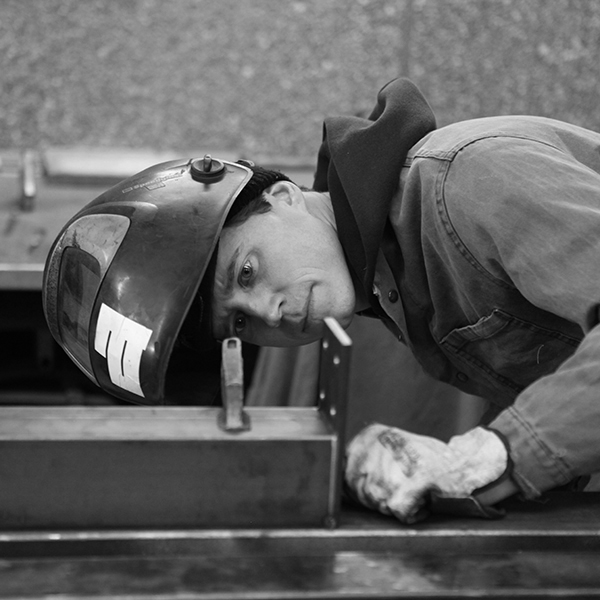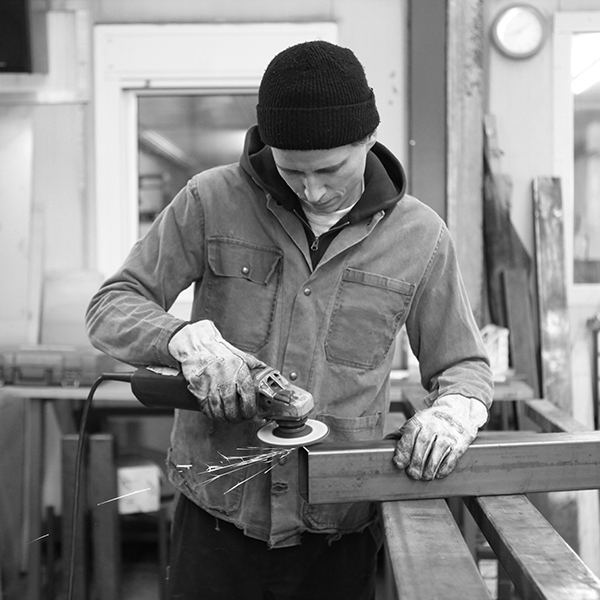 "My style only reflects what I feel when I am working with
rough materials, strong by touch but soft by soul."
Tell us about the path that led you to the creation of your furniture.
I have always had a passion for design and when a few years ago I realized that the sector in which I practiced my profession was no longer for me, I tried to understand if I could exploit what I had learned and bring it to the inside. I have two formations in metal constructions (metalconstructor and metalconstructor designer) so it was logical that I concentrated on the processing of steel, but this did not stop me from experimenting with other materials such as wood and glass.
What was the first piece you developed?
The first interior works I did were two tables for friends, the first piece I developed of my "collection" was a_chair02
Based on which features do you consider satisfied with a new item you've created?
There are many features such as design, comfort and practicality. Often what makes the difference, however, is the comment of the people who see or try my furniture. But I am often critical of my work and I find it hard to be 100% satisfied.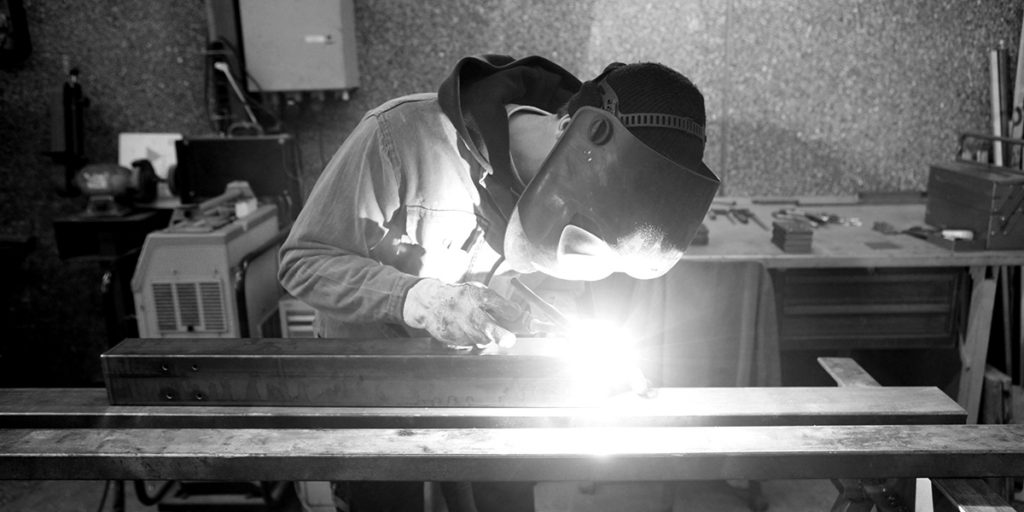 How much time do you spend on average to build a table or chair?
It always depends on the type of project and the materials used, you can go from a few hours to a few days.
Describe your approach to the design of a product. Do you start from design or work immediately with prototype models?
Usually the project always starts from the paper but as long as you do not get to the prototype it is practically impossible to evaluate a job. Sometimes someprojects seem perfect on paper and when I realize them I realize a lot of flaws. So I try to move to the practical part as soon as possible, also because building the prototype is usually the part that I prefer, if I do not have to pay attention to the space I think I would have the workshop clogged with prototypes!
Raw steel is prevalent in your work. Why did you choose this material? What features does it have?
As said before, steel is the material that I know best and that I can work better, I like to use it in its raw state because it increases its uniqueness. The raw steel in fact is never the same, change shades and color, this I find very interesting.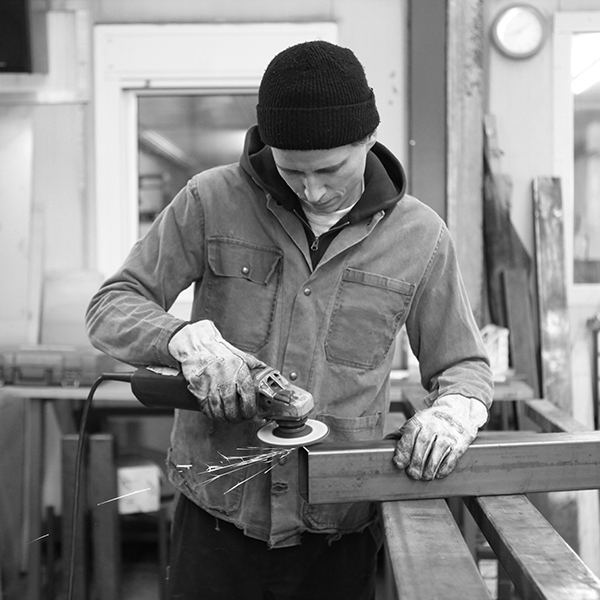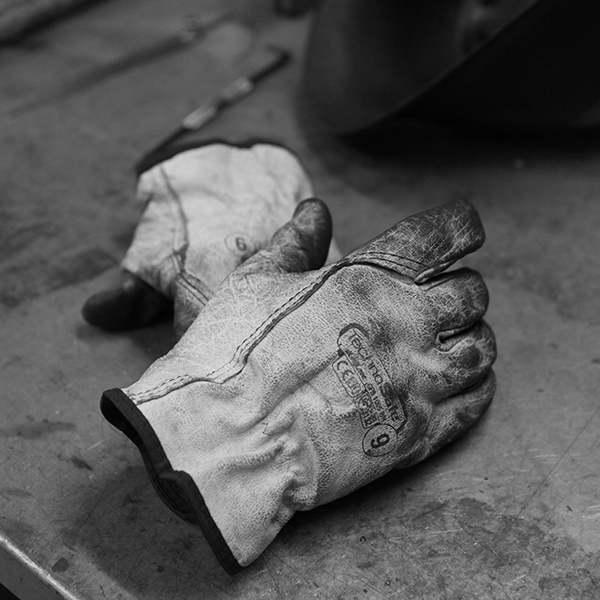 What was the idea that led you to combine metal with other materials?
Metal is itself a "cold" material and this can sometimes be a problem, especially in furniture such as chairs where the body goes directly into contact with the material. Combining it with other materials such as wood, which is a "hot" material, helps to overcome this problem. It also allows to reduce the "industrial" effect of an object made entirely of raw steel.
How was the collaboration with Marco created for the leather chair you created together?
I met Marco a few years ago and immediately I was impressed by his creations and the production process, entirely handmade. I have a lotof respect for her work and leather is a material that I really like, so the process that led us to create something together was very natural, not at all forced. It was very pleasant as a collaboration and the end result satisfies us, so I think we will work together again for something new in the future.