Roome London
Bespoke furniture elevated to works of art
Laura and Caroline Allnatt are two sisters with a shared vision for imaginative furniture design. After working for 20 years in the fashion and art worlds, their experiences, knowledge and passion for creativity brought them together to create the ROOME LONDON concept.
Working with the world's most talented fashion designers, illustrators and artists ROOME LONDON translate evocative prints onto sumptuous upholstery and showcases them within elegant furniture shapes, creating distinctive and original pieces that reflect your individual style.
A fusion of creativity and craftsmanship, every ROOME LONDON piece is made with passion, imagination and an unwavering attention to detail. All furniture is hand-crafted in England by highly skilled artisans who apply traditional, time-honoured techniques to create exquisite pieces of furniture and art.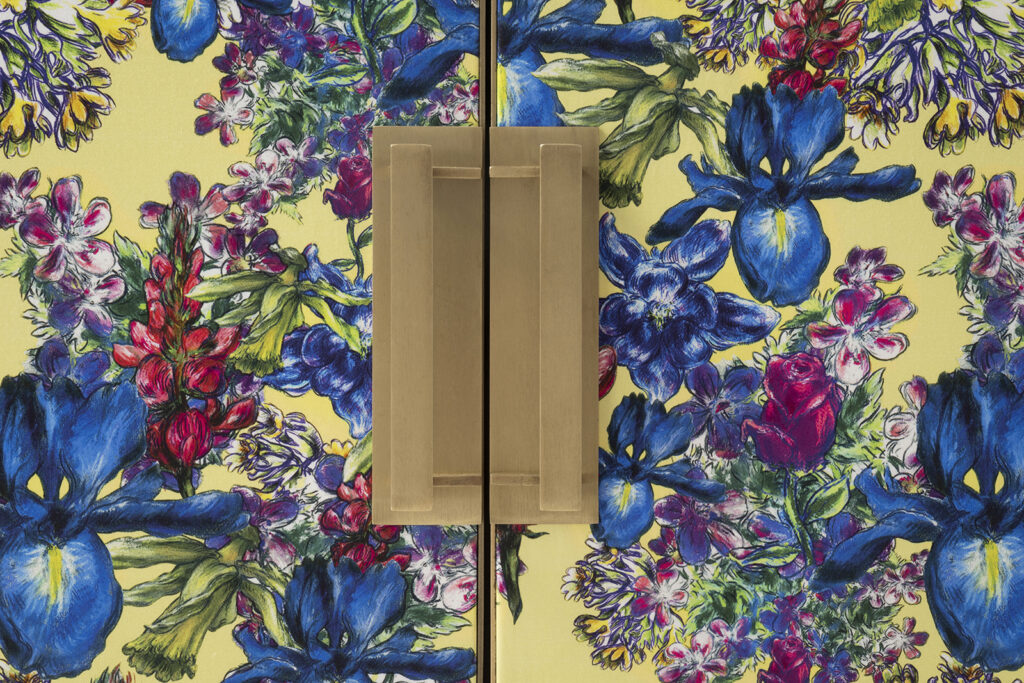 A very memorable collaboration was the one with shoe couturier and Jerwood prize winner Marloes Ten Bhomer. They had their cult shoe label Laura J London in which they combined Marloes's high end design knowledge with a commercial edge. The beautiful designs graced the pages of Vogue amongst other titles and were stocked in their London boutique and other worldwide stockists.
"
The brand and designer collaborations we have worked with over the years have opened our eyes to possibilities and all influenced us in some way

"
Their aim is to combine the beauty of a painted canvas with the functionality of furniture with print leading the way in everything they design.
"One conversation in particular with talented designer Paul Verburg was key to using fabric, he told a story of a past project for Vivienne Westwood which inspired us to explore fabric methods. Whilst conceptualising the concept we tested and experimented with a number of techniques but kept re-visting the use of fabric due to it maintaining the sharpness of colour and introducing a beautiful texture to each piece."
They design shapes that lend themselves to showcasing print and produce bespoke pieces of furniture that are elevated to works of art. The lacquered steel frames showcase the prints magnificently, much like a frame sets off a painting.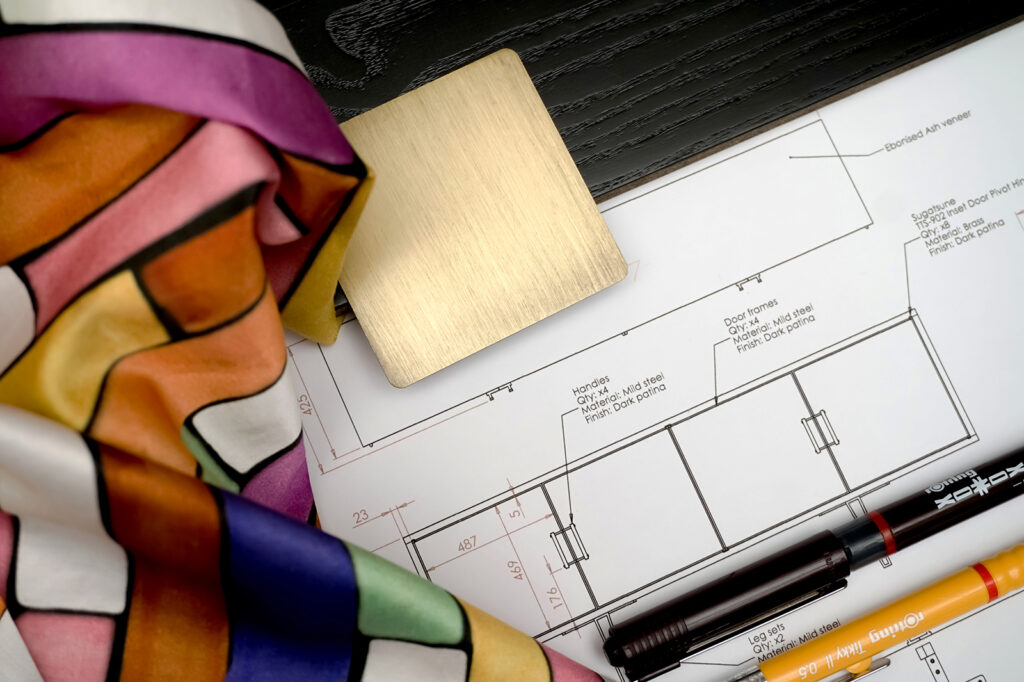 "
Our methods are re-inventing the time-honoured art of upholstery as it is not a widely seen method to use fabric on shapes such as cabinets and sideboards. We are extremely proud to doing something different from what is normally associated with upholstery

"
The sumptuous interior of the Wallace collection where Sir Richard Wallace collected such a beautifully collection of French and English inspired art and furniture is a great source of design inspiration for them. They never tire of visiting in London and they are especially captivated by the upholstered walls.
The Wallace collection is not the only inspiration: "the colour and form of Art deco china is a great source of joy for us, we often use Art Deco pieces in the styling for our photography as our mother and step –father have an extensive collection of jugs and antiques, combining the old with the new comes naturally to us and we love the personality that antique pieces bring to a photograph."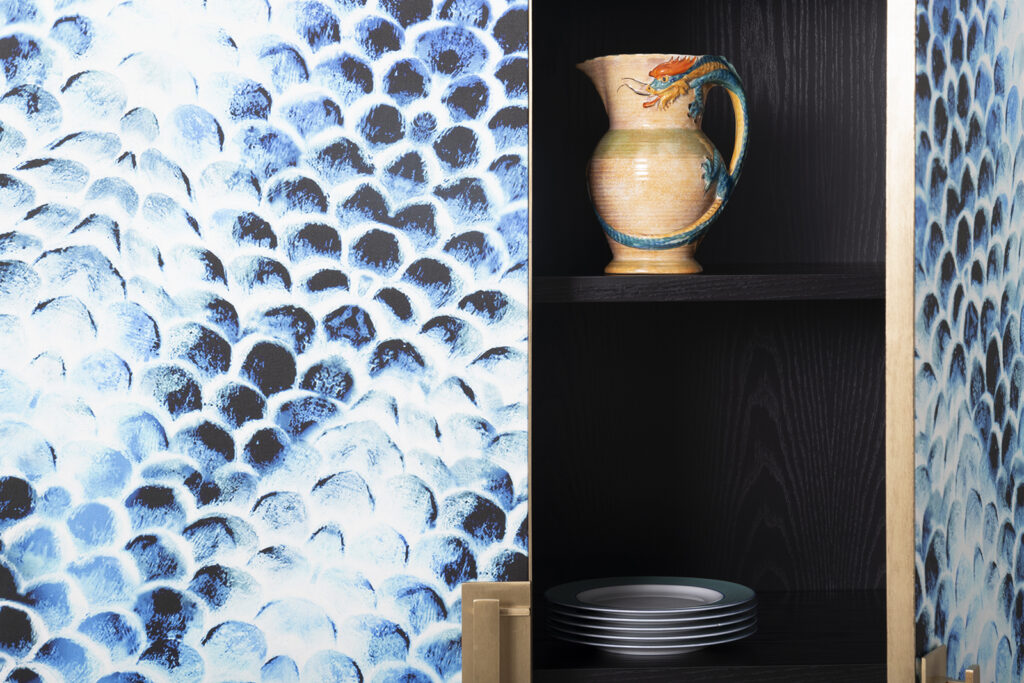 "
Much of our inspiration comes from the use of fabric and detailing in 18th and 19th Century furniture, we then combine this inspiration with contemporary lines

"
One key feature they look for in all the prints they work with, is that they have to tell a story. Telling a story through furniture into an interior is at the core of what they do. Each print choice has considerations around the detailing and how each print will translate onto the furniture shapes. The print library is a mix of runway prints and fine art illustrations and they are soon to be including some never seen before prints.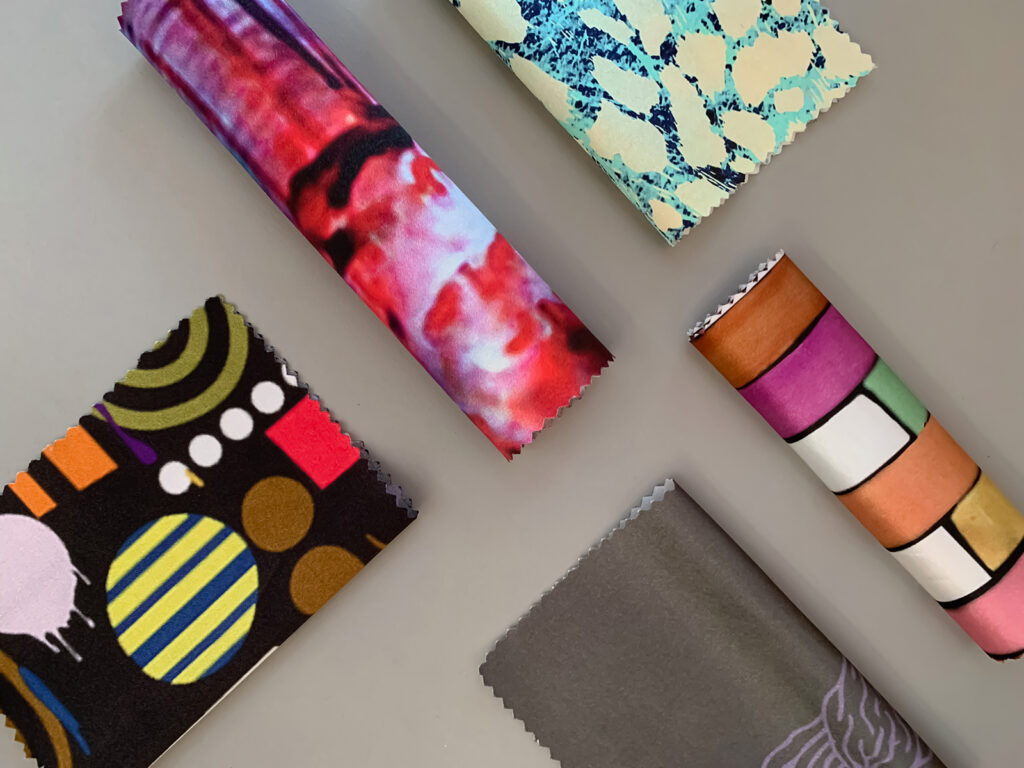 Laura and Caroline are passionate about British craftsmanship and work with the country's most talented artisans, using traditional methods to create high quality pieces that are as beautiful as they are functional.
The exquisite prints are printed onto silk blend fabric prized in haute couture for its colour intensity and print vibrancy and then applied by experienced upholsterers. It took a great deal of time to bring together such an amazing team of individuals and they feel privileged to work with a fantastic group of artisans, each one so talented and passionate about what they do.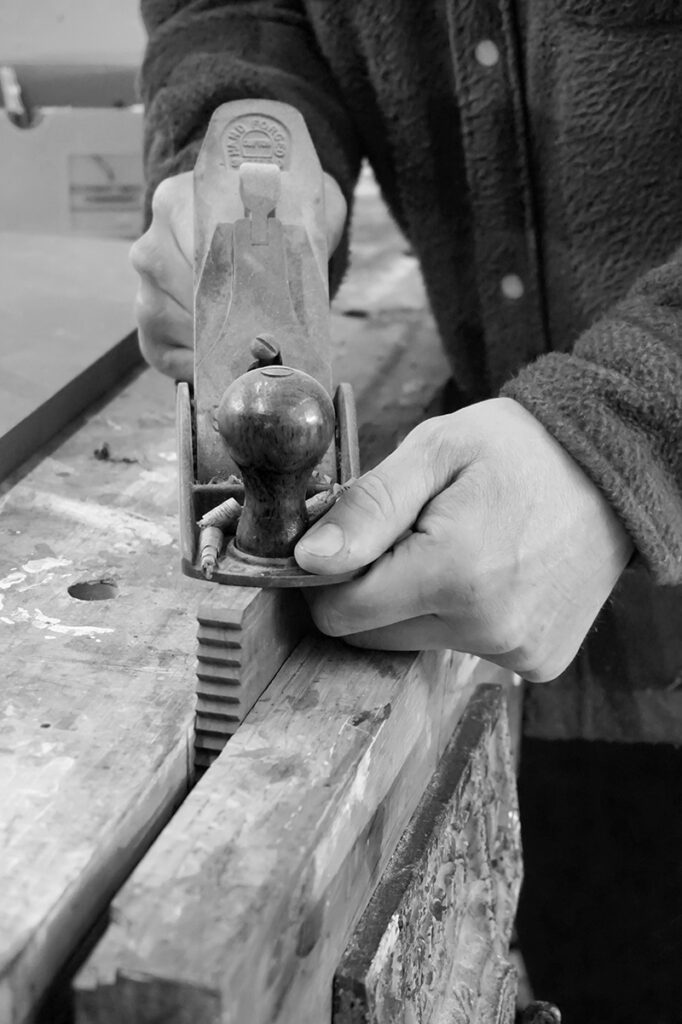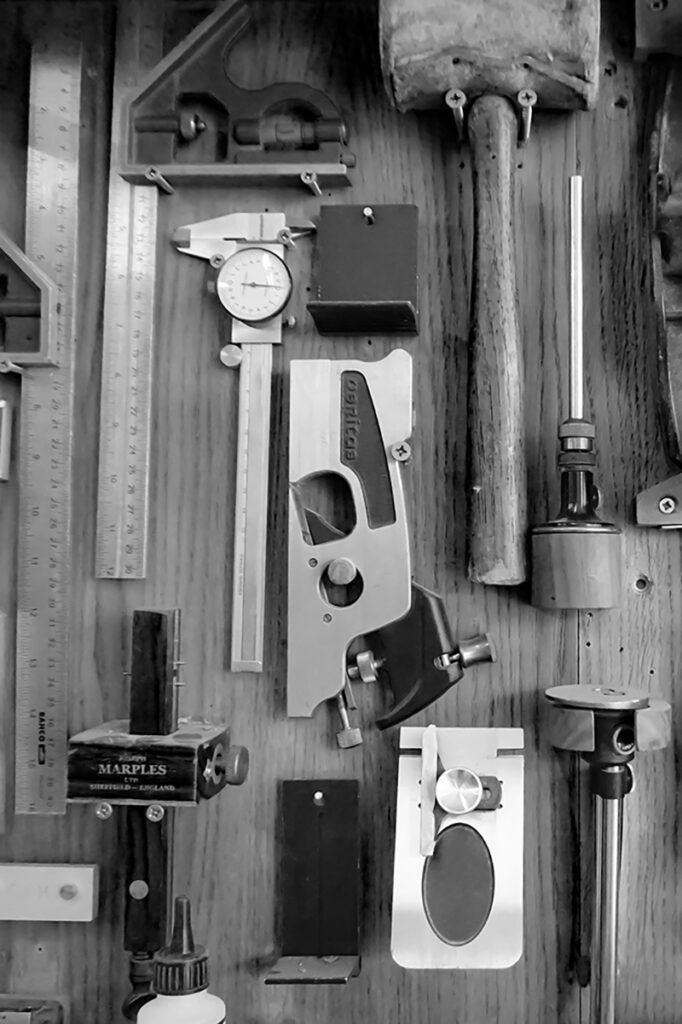 New projects and collaborations are planned for the future. Soon another one of Tomas Baleztena's stunning oil paintings will be translated onto the collection, this will be available within the print library this summer. Moreover, there is an extremely exciting conversation currently underway with an exceptionally talented world-renowned designer who has very successfully stepped over from the world of fashion and interiors.
Laura and Caroline are also delighted to announce that talented artist Daniel Syrett and his striking nail polish artwork are coming soon to the website.