Andrew Trotter
Mediterranean Modernism Design
Andrew Trotter studied interior design in Australia where he had moved when he was sixteen; then he came back to England, in London, where he started to work for Anouska Hemple under the leadership of Russell Jones. This experience influenced Andrew's conception of space, light and minimalism. After a year he started a new path working for the fashion designer Yohji Yamamoto; during the eight years he spent there he learnt two important lessons: respect for traditions and craftsmanship, and a love of being in a team. And after many years and travels he came back to his beginnings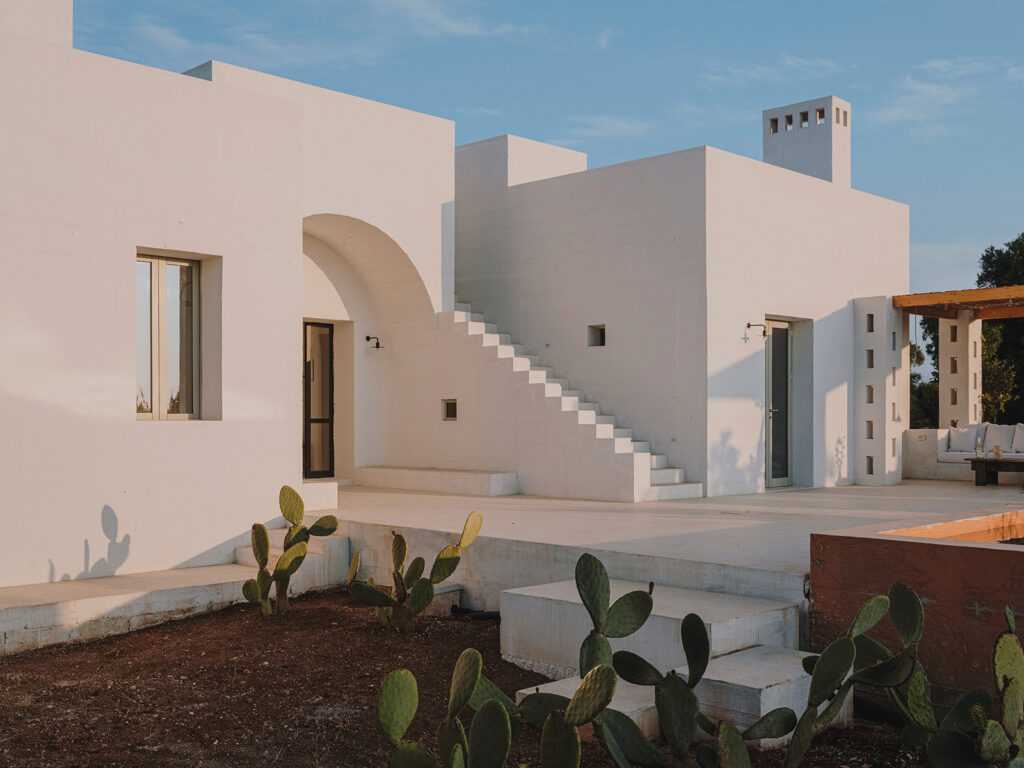 "I was 18 and I had already designed about 200 houses, and at 40 years old I embarked on my new career."
What do you like the most about the possibility of creating new spaces?
I love space and light. I like seeing what can be built from the ground up. I love traditions, old ways of building, and bringing them into the future. I have minimalism in my head, but a love for texture and light and the imperfection in my heart.
Do you prefer building ex-novo or dealing with restoration and the past?
This depends a lot on the site, the surrounding land and the building itself.
I love new builds, here you have total freedom, but a renovation of a building that is hundreds of years old, is special as there would be no way to build like this in these days: history is amazing.
How do you deal with the past and the cultural environment surrounding each new project?
All you need is respect. Respect of what you are dealing with and the people. This will bring you everything.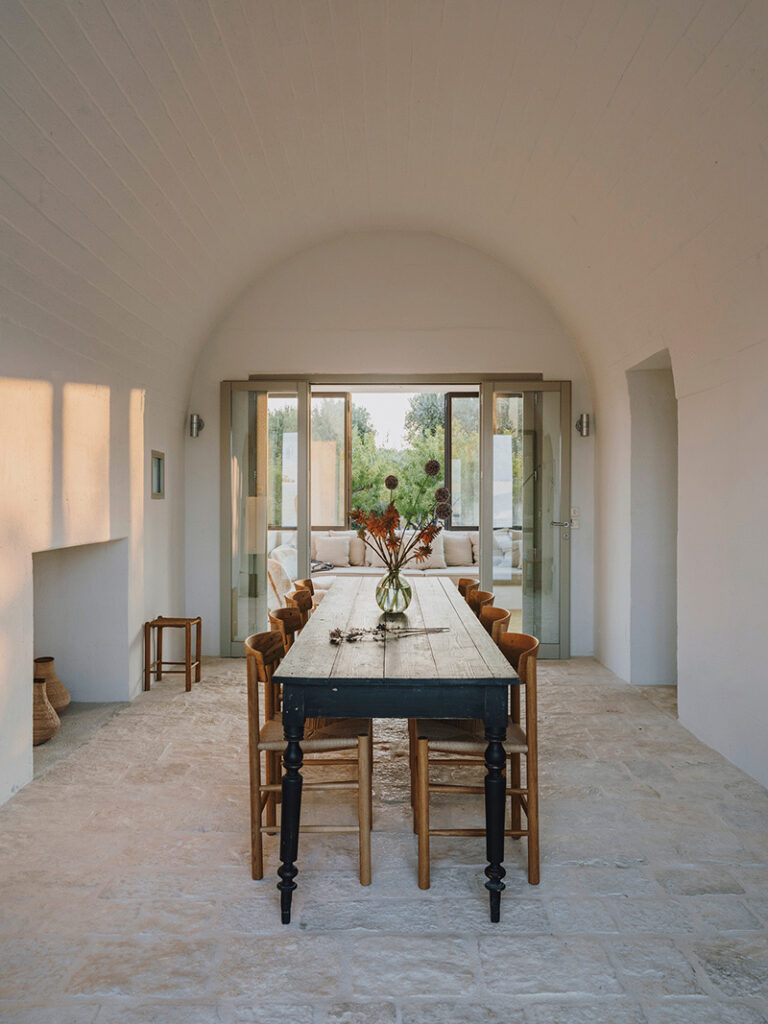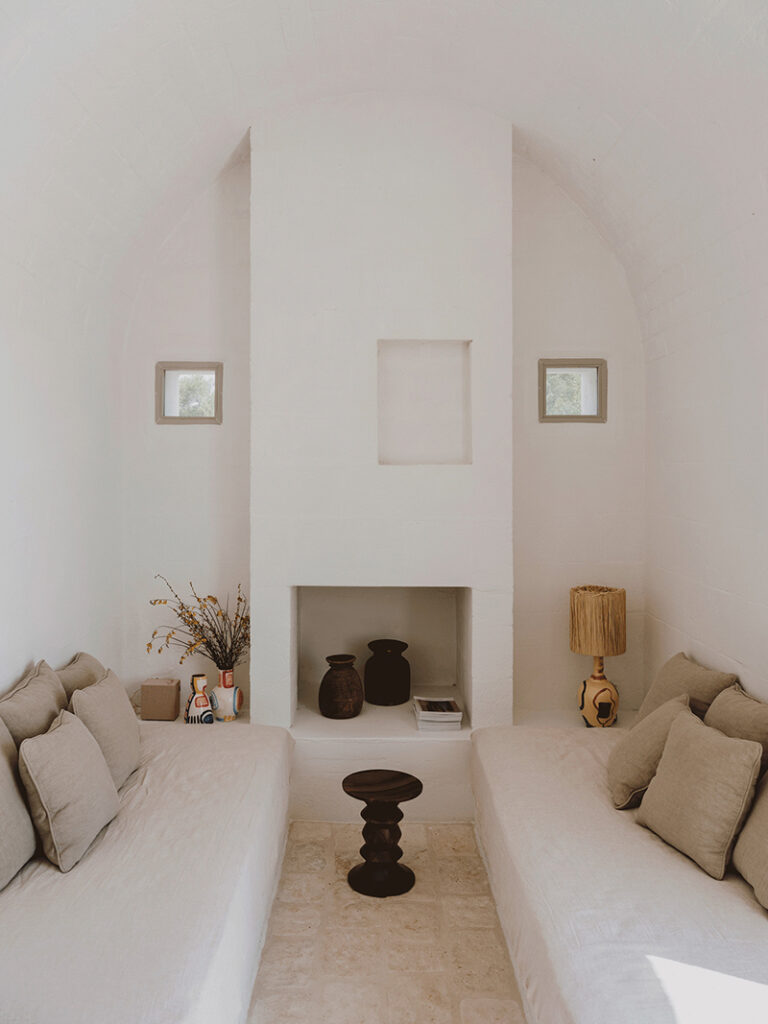 What is special for you about Masserias as architecture and function?
Farmhouses around the world are special, as they are not only a house, but a working farm. To safeguard themselves, the old Masserie, were built as fortresses, high walls without windows, and internal courtyards. This is a dream to design a piece of the past.
Could you tell us peculiarities you found interesting or memorable about Masseria Moroseta and Numero Venti projects?
They are two opposites. one is a completely new building looking to the past, and the other is an historic building looking to the future. But it is this mix in both that makes them interesting to work on.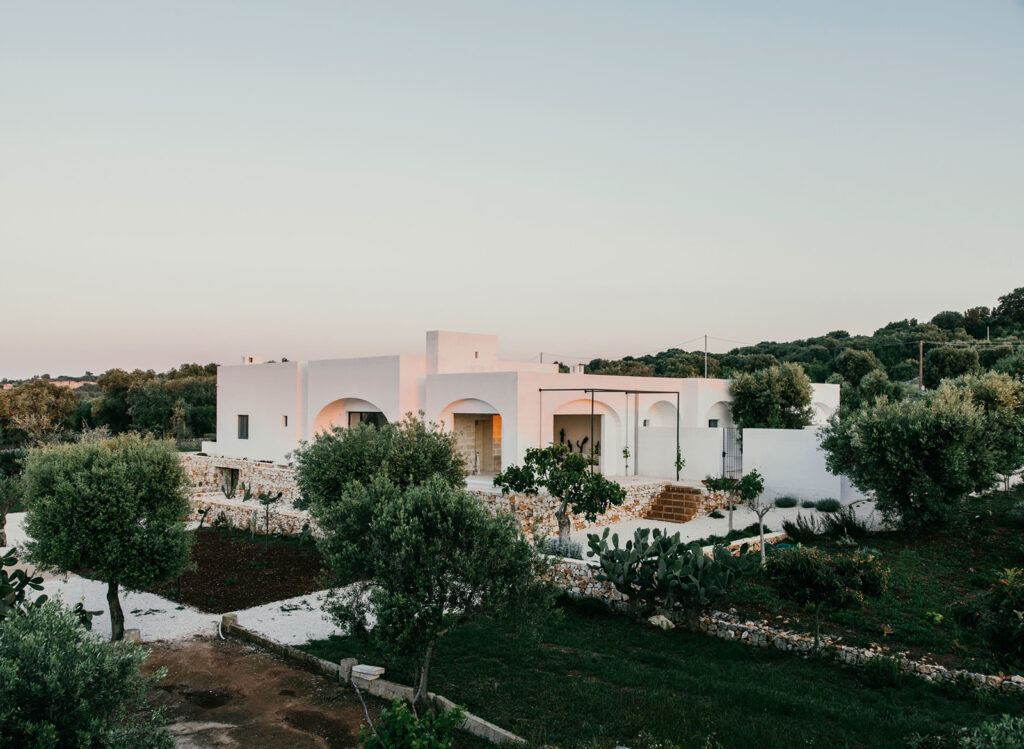 Where do you usually find inspiration?
Most of my inspiration comes through the local buildings. When I was designing my first project in Puglia, I started by looking to all the architects that I loved, John Pawson, Eduardo Souto de Moura, Luis Barragán and Alberto Campo Baeza. But then I realized that the old buildings of Ostuni, were 200-300 year-old minimal houses, whitewashed walls, simple layouts, stone floors and vaulted ceilings. This is where my inspiration should lie. Not in copying the past, but using the same principals and techniques in the future, to build a modern-day farmhouse, that would fit perfectly in the Pugliese landscape.
What would you like to communicate, to share with the future users about a project?
The biggest compliment, is that guests to my houses feel at home the minute they walk through the door. I don't want to make places that are austere and showoff. I like spaces to make the people relax and feel comfortable.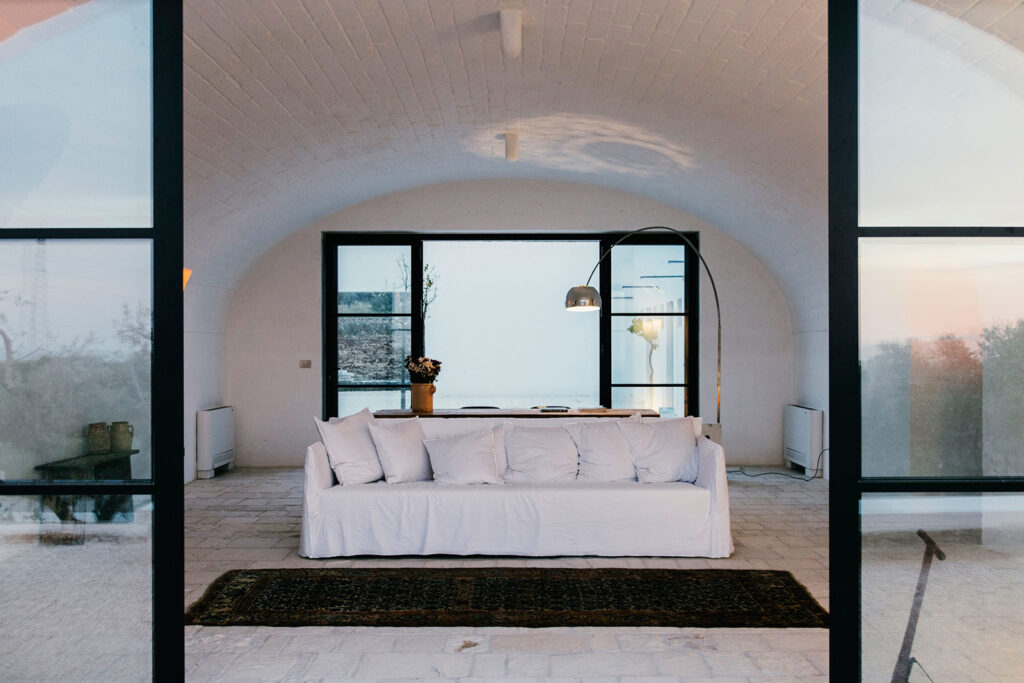 About product design, how was born the idea of producing new furniture objects?
If you are interested in architecture, usually you are interested in what goes inside the buildings too. I try not to limit myself, so when I have ideas, I put them down on paper, when I have the chance to make the ideas real, I just for it.
Where did you find inspirations for these productions? Why did you choose marble as main material?
I love marble, and I love solid objects. I wanted to make a piece that was true to the material. And the form is quite simple in the end.
What is interesting about the production process of the Block Lamp?
For such a simple piece, it is quite complex. It would be easy, and much cheaper to make the lamp out of 5 thin slabs of marble, but for me this was cheating. I wanted that the lamp was carved out of the single block with no joints. The first prototype was made for me by a friend, Jean Briac, who carved it by hand. He was a stone mason, working on the Sagrada Familia in Barcelona. It took a while, but it turned out beautifully. Now I work with Italian producers who carefully use their skills.