Sarah Anne Rootert
the Moluccan heritage
Sarah Anne is a young artist based in The Hague, who chose to express herself and her creativity through the craft of marquetry, creating unique pieces of furniture, which talk about her and her Moluccan heritage.
Sarah Anne was born in Netherlands from a Dutch father and a half Dutch and half Moluccan mother, and since she was a child her family taught her norms and values from Moluccan culture. During her studies of art and design history, she found out that Art Deco style could have been the means by which to express herself and her heritage thanks to the use of symbols, images and materials. Her origins and the story of her own culture found expression thorough inlay and patterns. The traditions handed down by her family, followed by her own vision and elaboration have made everything very personal. The creative process has also been a way to discover her roots, those of her family and her country of origin.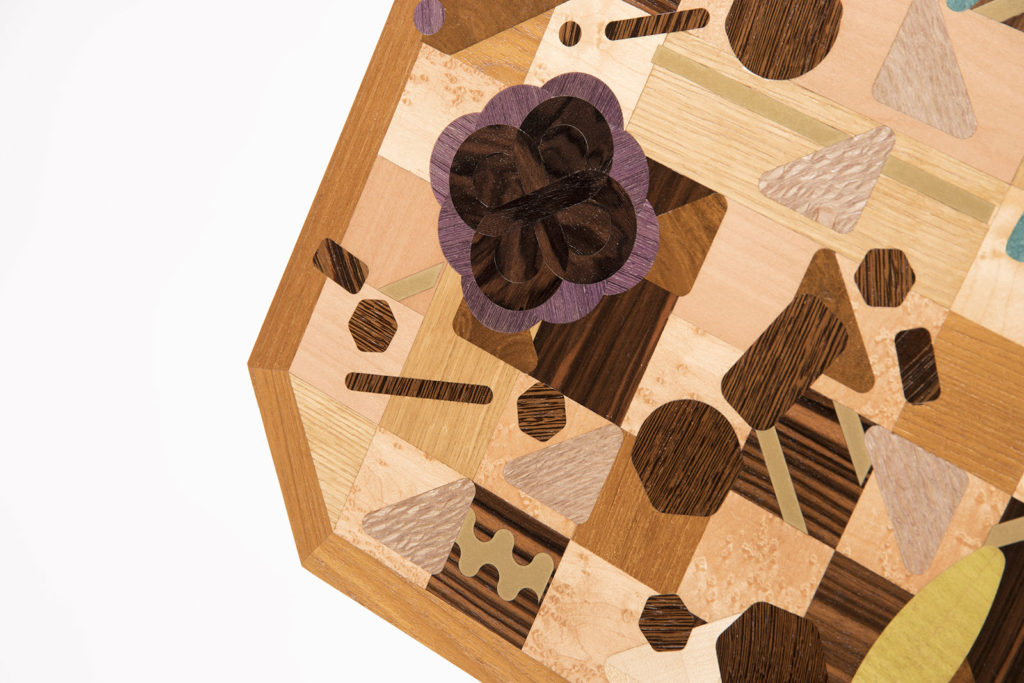 "
I decided to choose Moluccan culture, because it is a part of me, my heritage

"
The cultural heritage was converted by Sarah Anne into symbols and patterns: she underlines her story and that of her grandfather, and found a personal and subjective way to express the historical relationship that existed between the Netherlands and Indonesia.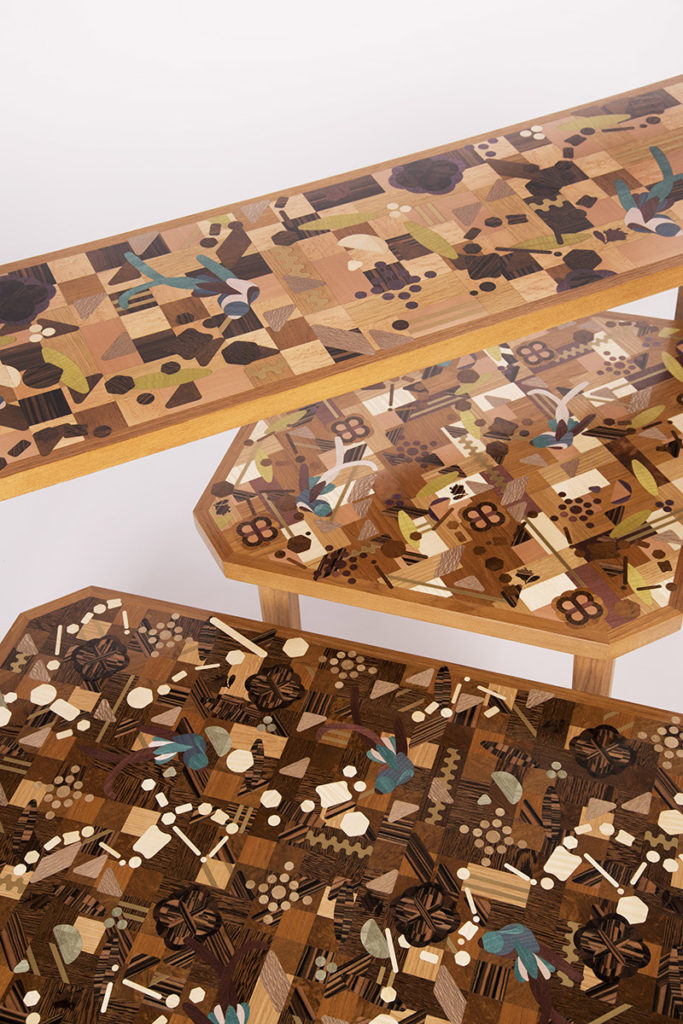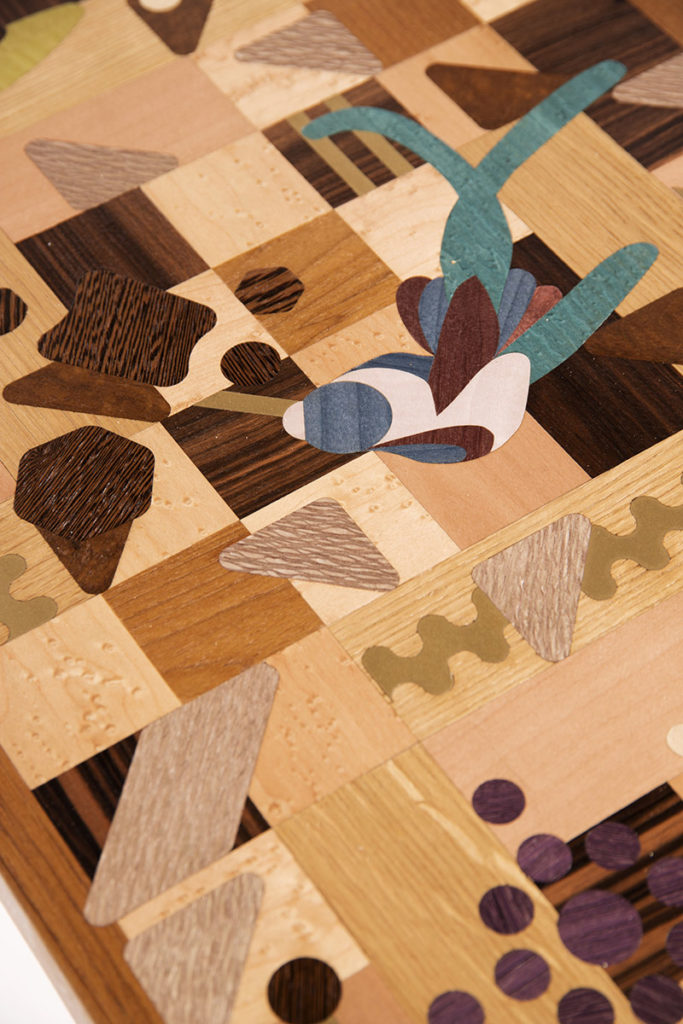 To create her Amboina Collection, a set of tables in different sizes, made with the inlay technique, Sarah Anne was inspired by the artistic currents of Art Deco and De Stijl. In her research and work she wants to find a balance between what has been done in the past and the most modern personal interpretation, taking an interest in old crafts and techniques and finding new ones.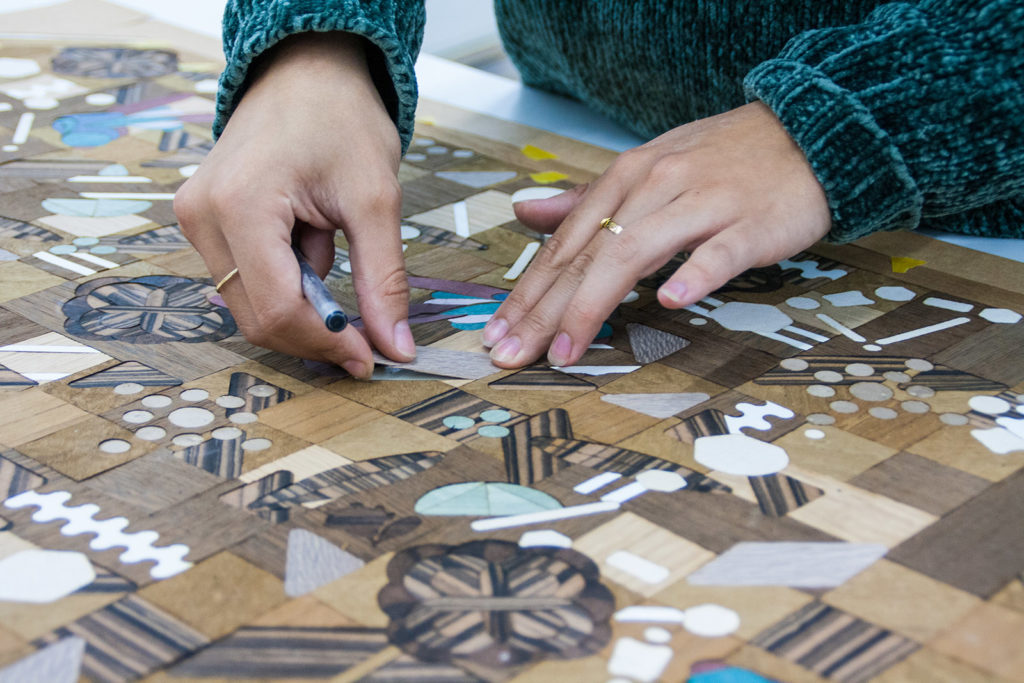 "
For me "De Stijl" was also a big inspiration to see how artist uses lines and colours in space

"
What makes her pieces really unique is the choice of the proper wood to obtain different colour combinations. Sarah Anne experimented until she found the balance between symbols, materials and colours and now she is focusing on woods and bronze.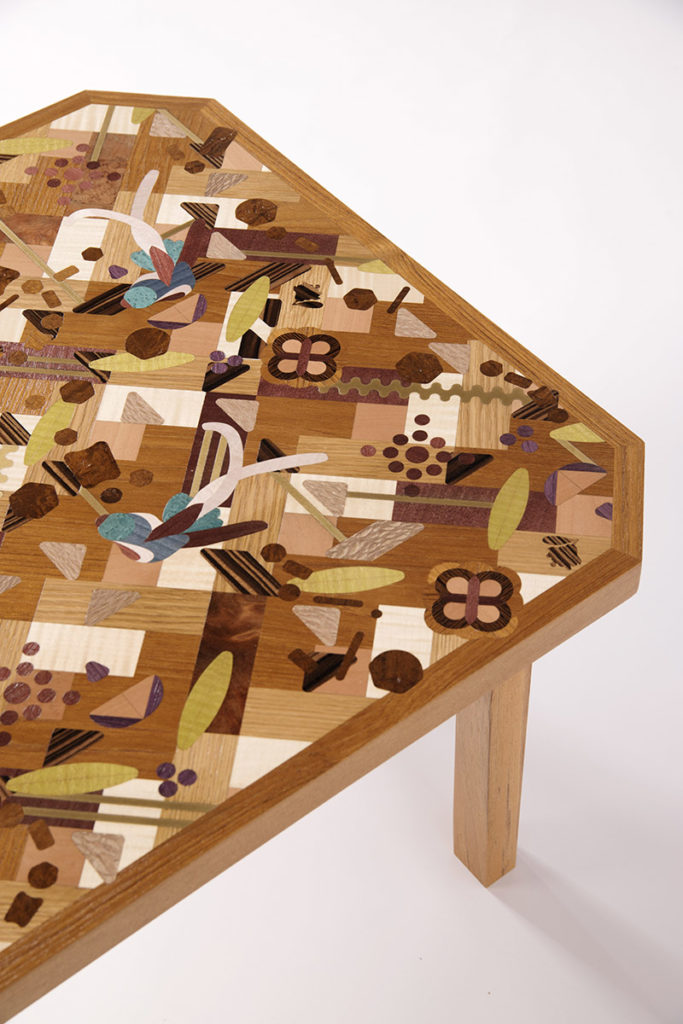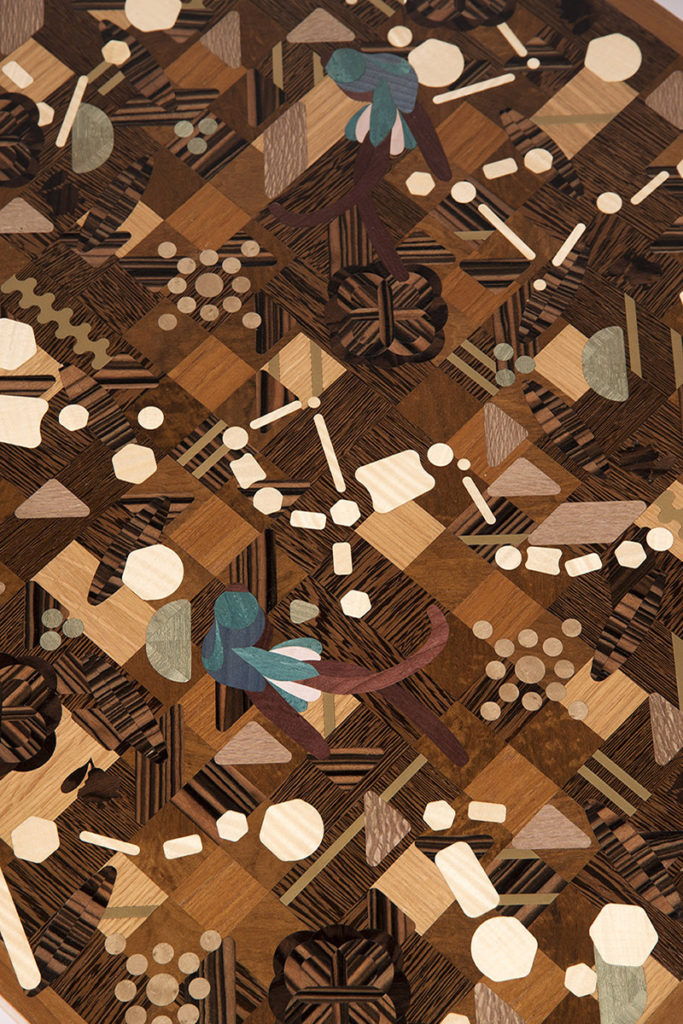 Looking at her creations, in addition to the geometric background pattern, one can recognize different symbols, which refer to precise meanings. These are arranged according to a hierarchy recognizable by position and size; themes such as "family bond" or "political history" are more important than "the attire" or "the sea percentage".