Högl Borowski
3D sculptural objects
Studio Högl Borowski was established by Stefanie Högl and Matthias Borowski and is based in Vienna since 2015. They create unique peaces, realized using technology through their experimental attitude.
How did it start the funding of the studio and the collaboration between you and Matthias?
We got to know each other during our studies of product design in Germany. Besides our personal sympathy, we started to support each other in study projects. Later Matthias did a master at Design Academy Eindhoven. After his graduation we moved to Vienna. It was in 2015 when we founded our studio officially.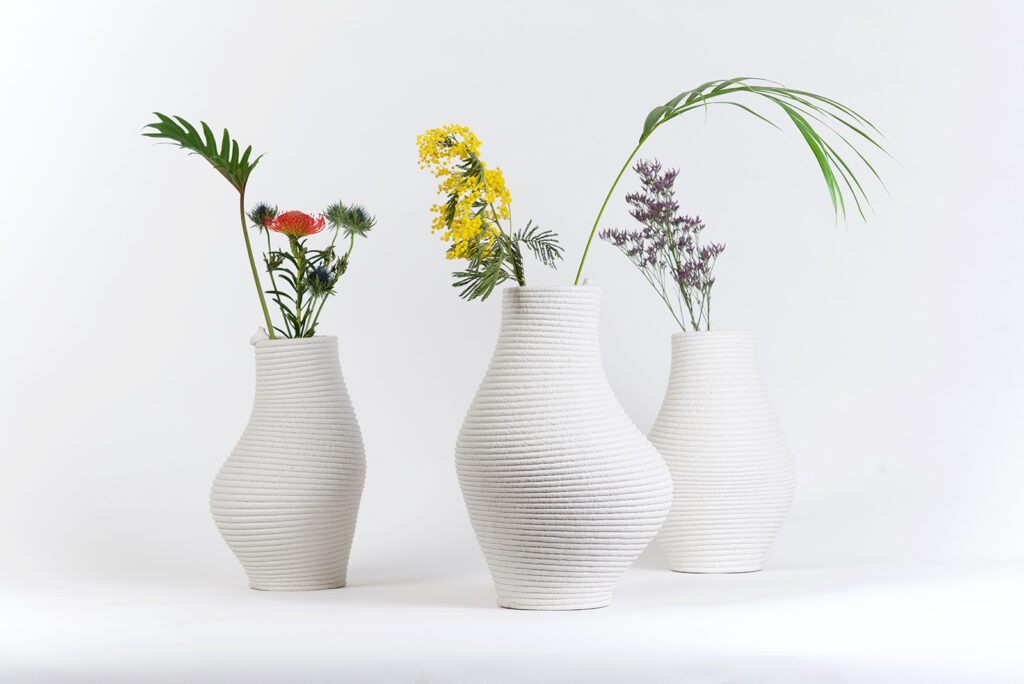 What are the principles, the purpose and the main message you would like to communicate with your design?
An important goal that we pursue with our conceptual objects and furniture designs is to force the sensual perception and experience of materials.
It is, among other things, an appeal – not only for designers – but for the whole of society to look more closely and concern ourselves more intensively with the materials of our environment. Because a deeper immersion in materiality not only allows us to better understand our world, but also increases appreciation towards the physical things that surround us.
What is the most interesting thing about experimenting in the design field?
Experimentation leads us to solutions that we would not have expected before. Even mistakes lead to astonishing things, they push the process forward. As soon as you give space to a material to unfold, the object will take shape. Materials can be very powerful.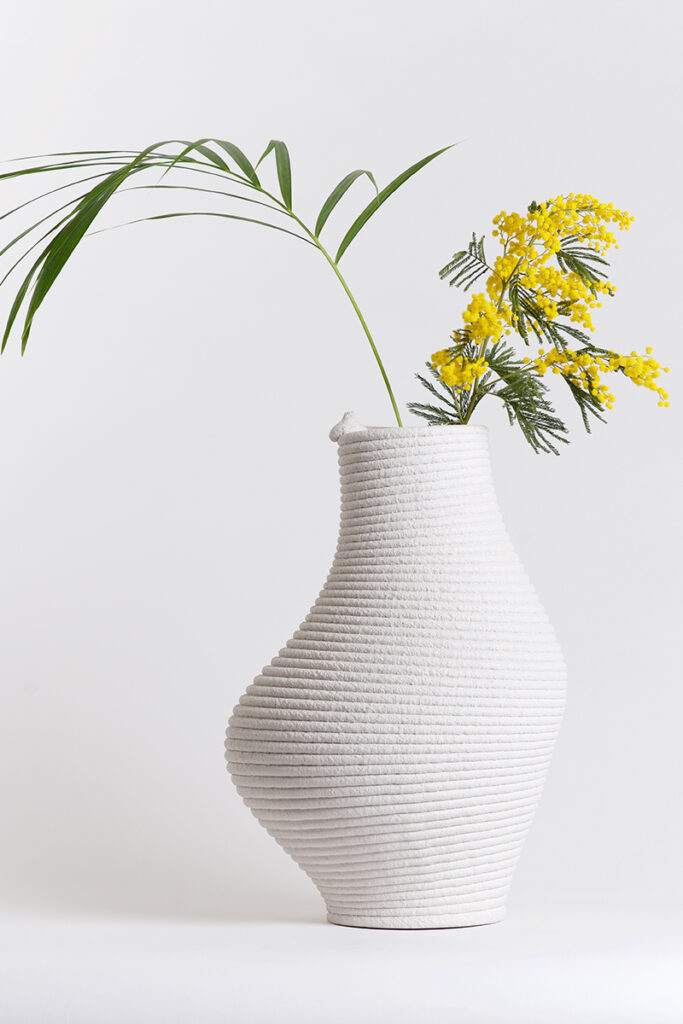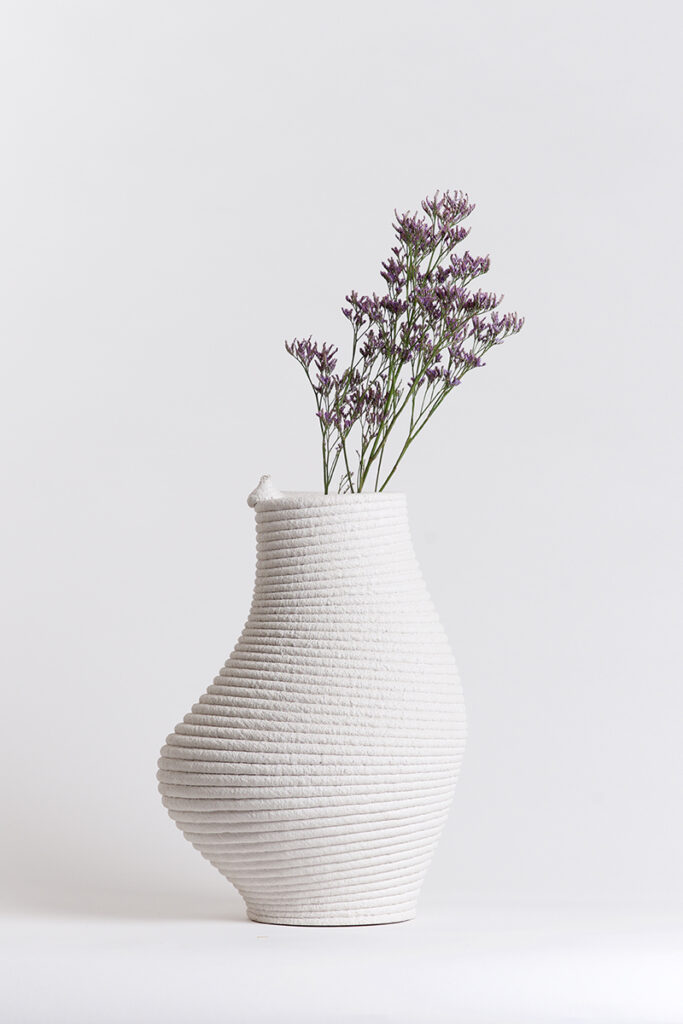 Where do you usually start your research for a new project? Where do you find inspiration?
The kitchen is our inspirational place. Whether it is cooking, baking, creating desserts, it is a space where we experience with all your senses, see quick results, improvise, reject and combine. For us, the kitchen workshop analogy is obviously a strong one.
While experimenting with new materials and researching new techniques, did you often find new and unexpected pathways? If yes, how does it happen?
It happens to us all the time! When you really get involved with a technique or a material you start to understand it better, learn about it and make your own experiences.
Many trials fail, most things don't work out exactly as you planned them. You have to observe the material very well to understand its behaviour.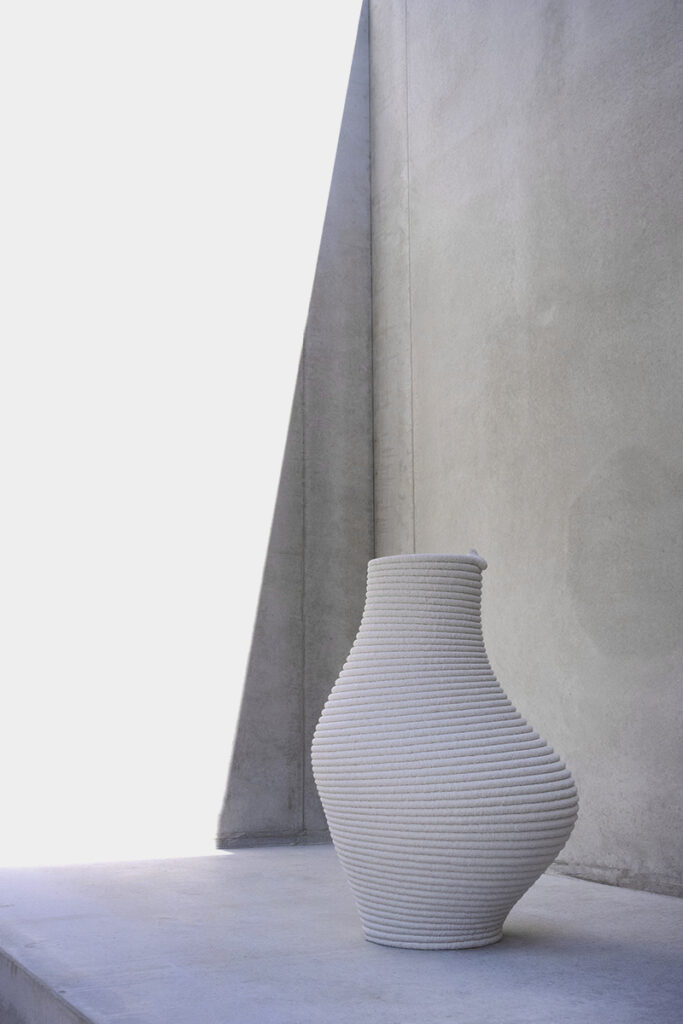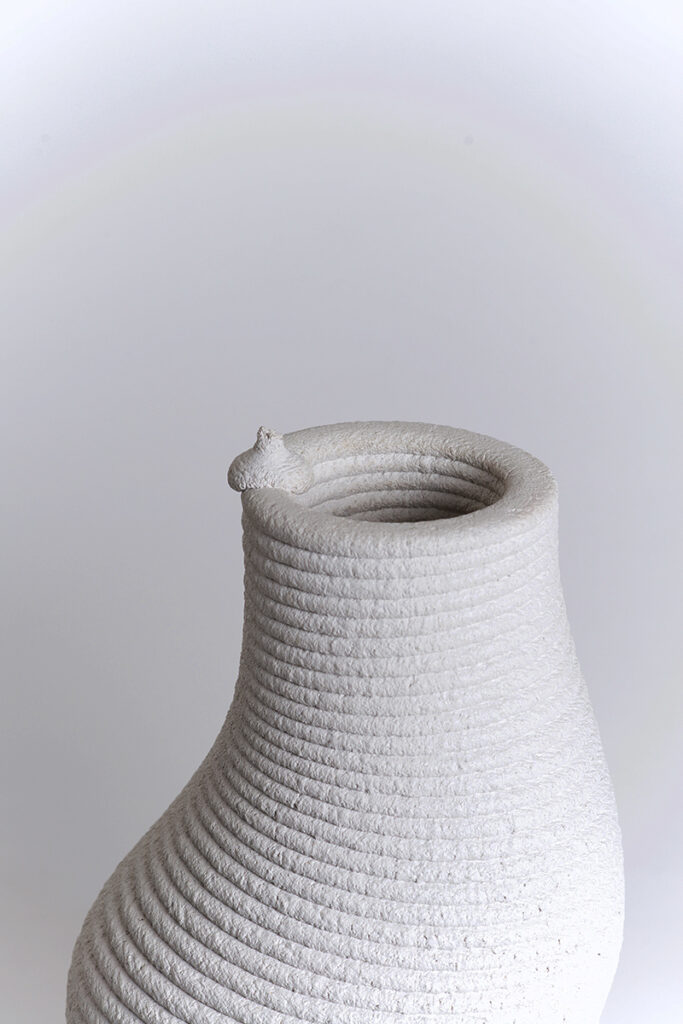 About your collection Fluid Pressure: have you had initial concepts or ideas before creating with a 3D printer?
The initial idea was to create objects that show the beauty of 3D printing concrete technology with minimal intervention.
How do you describe the process and expectations of this series? Do you see possible future implementations?
The nice thing about the process of 3d printing is, that it gives us a lot of freedom to expand, scale, create various shapes and extend the colour spectrum.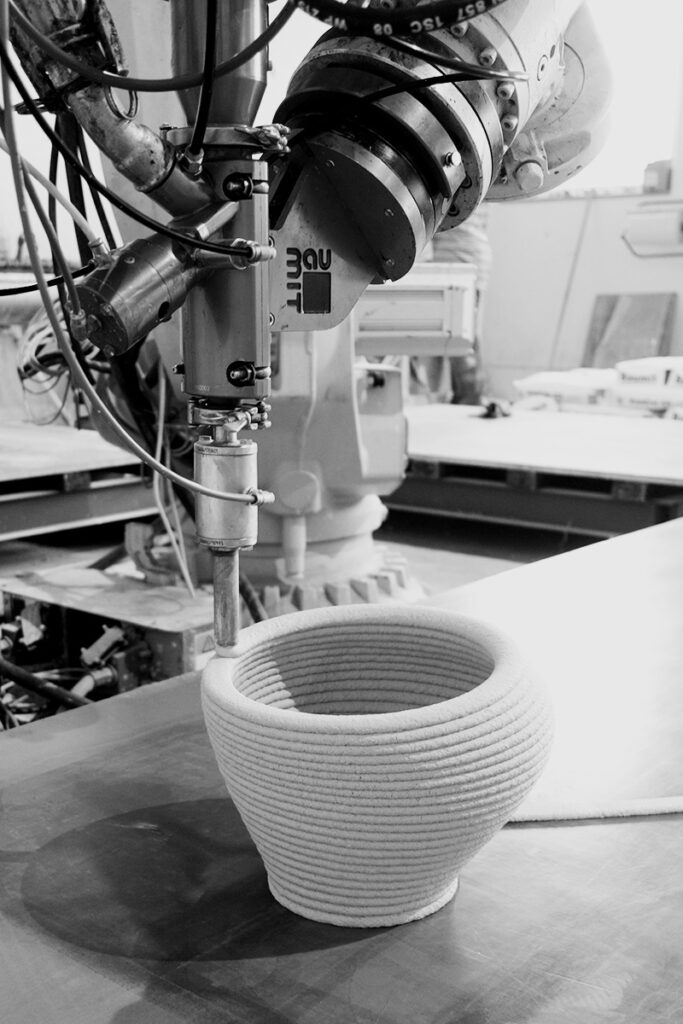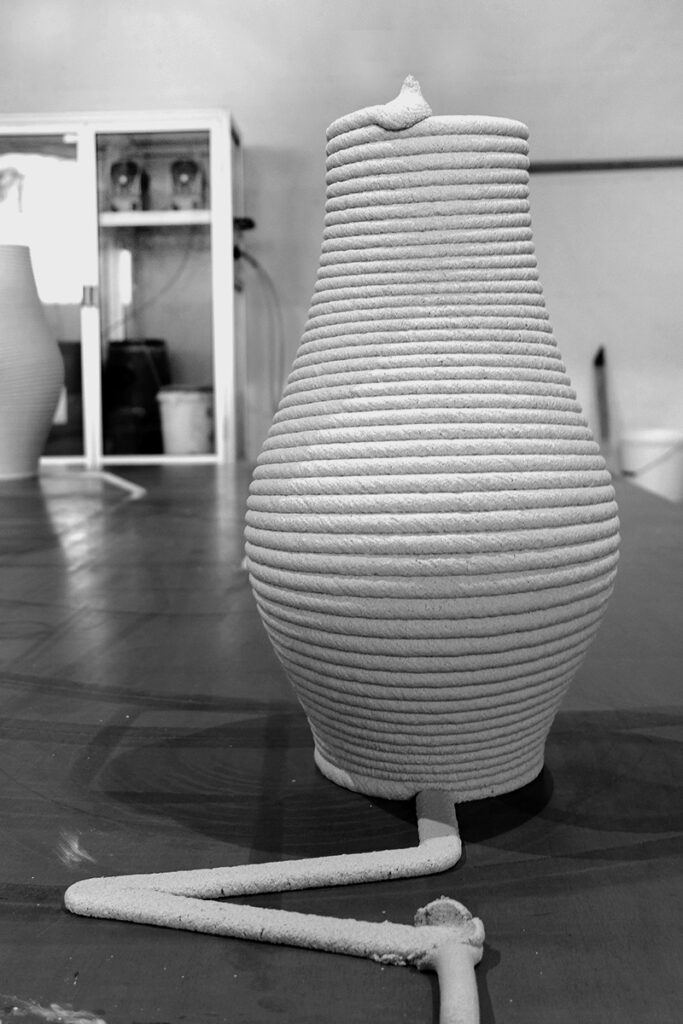 How would you compare experienced manual craftsmanship vs new digital learning machines applied to building techniques?
New technologies lead to one's own craftsmanship, that is just not yet visible. Dealing with technology and the complexity of the process does not work without fundamental knowledge.
Is local craftsmanship and slow design an important fact for you? How do you see the future of craftsmanship?
In our work we usually try to approach a material or a method of production as free of prejudice as possible. Slow Design is an important factor for us, as we strive with our pieces for a long relationship between the product and its user.
In contrast to fast industrial production, we see the future of craftsmanship getting even more important. It is emotionally close to people, individual, more transparent, experiences the process. However, both have their need to exist and can even go hand in hand.