Yann Dessauvages
jewel furnishings
Yann is an artist from Brussels, who creates furniture from metal and stone as they were jewelry.
Since childhood he grew up surrounded by elements which, step by step, would lead him to become who he is now, starting from his family. His mother was a teacher, interested in Art Deco and Art Nuveau; his father was a welder, passionate about motorcycles and mechanics and his great grandfather was a bronze carver. Their house has a workshop and Yann grew in this place where he was able to play, experience and build.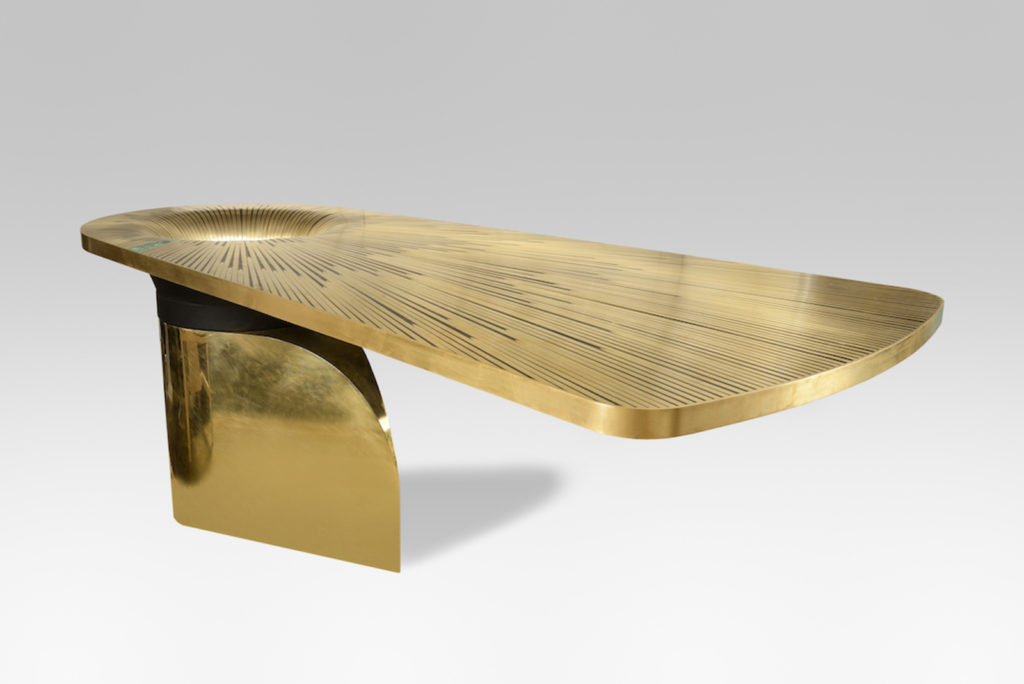 "
I was always attracted by building things for as long I can remember

"
He attended a welding school and he started working in a second-hand store when he was nineteen; after his studies and thanks to this job he developed his passion. During that period, he met two important figures who passed on to him their interest in details, furniture finishes and in a Belgian art movement of the 70s and his designers. This was the reason that motivated him to build his own creations.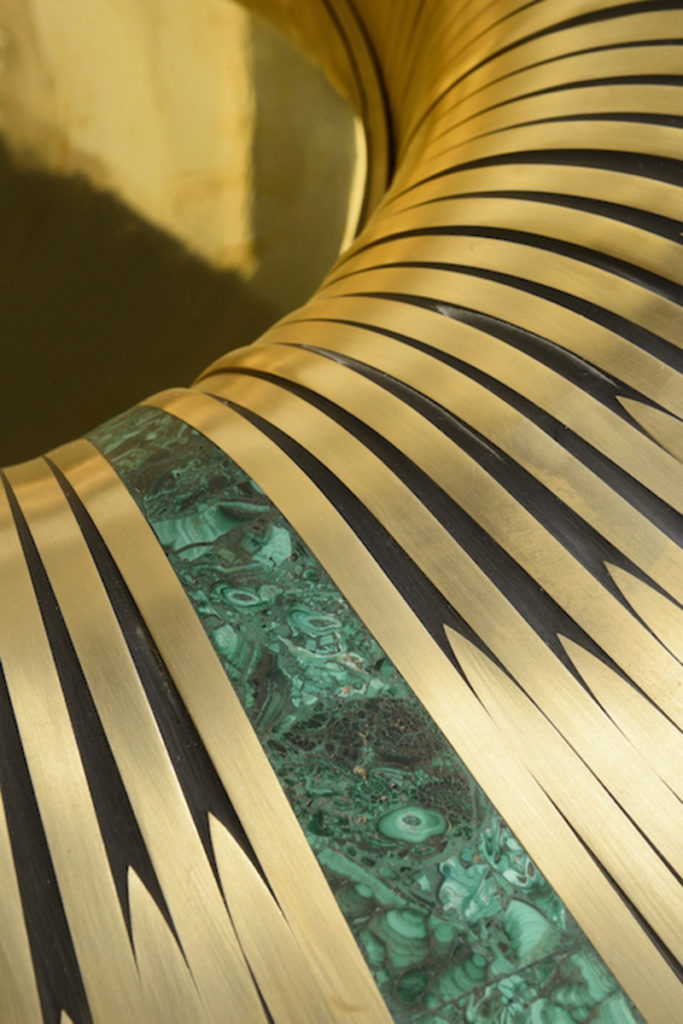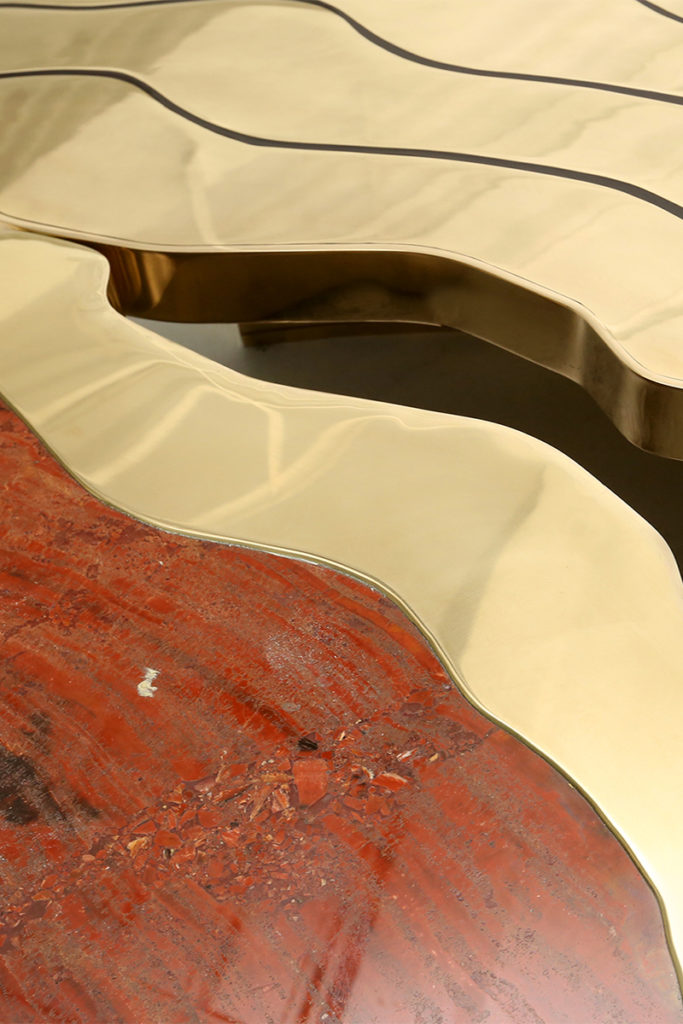 The creation process is always different; there is not a practice or a rational project passing through drawings, but the ideas of the pieces and the shapes take place in his mind and they are developed through material modeling. Even when he produces a piece of his collection already realized, this would never be the same as the others. The way he builds the structure and the size is always unique and unrepeatable because handmade.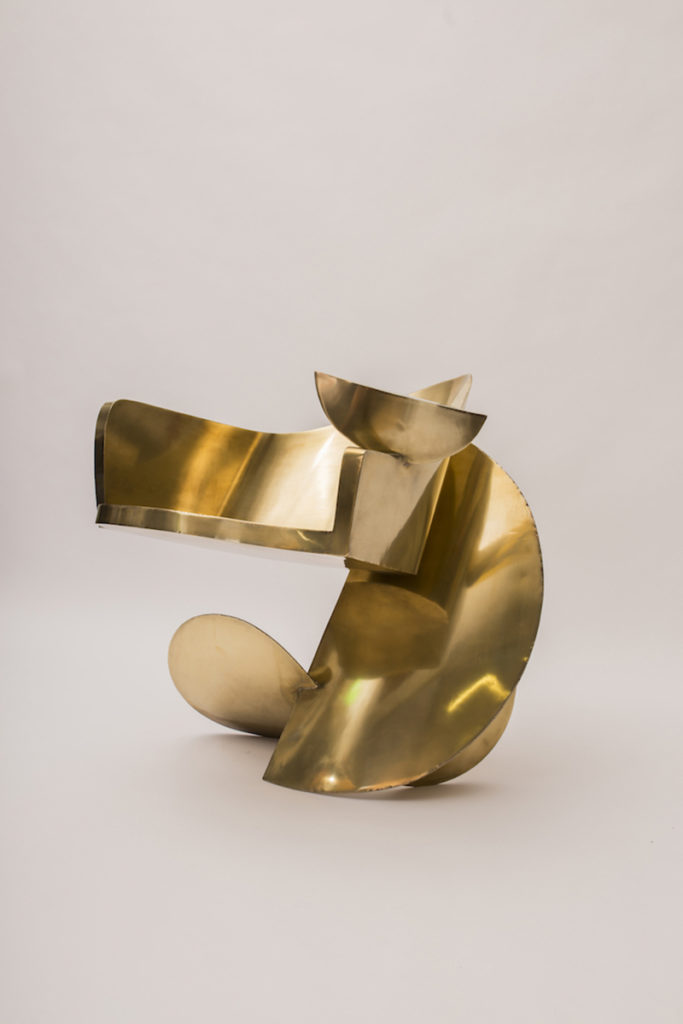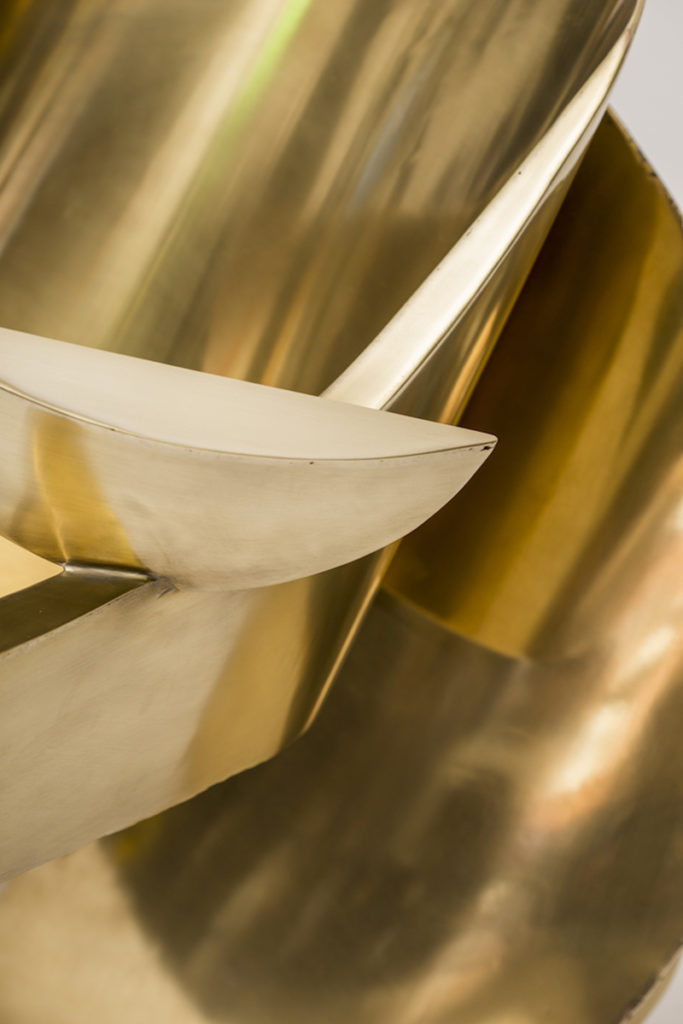 "
My work and my view are constantly evolving and really intuitive

"
The materials that make up his creations are mostly stone and metal. The latter is the real protagonist of his work. There are several reasons that brought him to choose it as the main material: family traditions, professional studies, passion of mechanics, and most of all his ductility. This last characteristic distinguish its way of modeling, its mastery in transforming, its texture, and the its light changing during the process. Experiments are really important for his job and thanks to his perseverance he was able to learn how to work brass and other non-ferrous metals.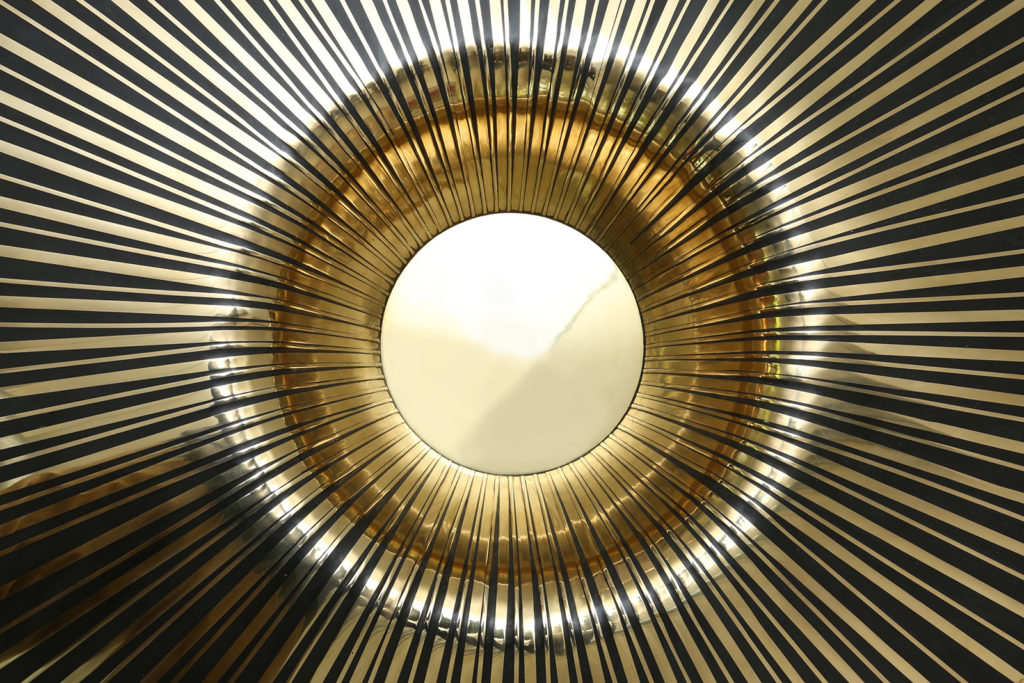 "
I never learn at school the work of non-ferrous metals but they always fascinated me

"
The theme of nature is also embedded in his collection. Some of his pieces remind to organic shapes: it can be clearly seen from the use of semi-precious stones and the way he works metal around them. In some cases he also uses tin because its texture can be transformed to look like organic matter. The interest in nature is growing and shifting to celestial objects: we will soon see it in some pieces to come.