Laura Abe Vettoretti
between sculpture and architecture
Laura Abe Vettoretti is an architect and a sculptress from Mexico; she found the way to relate these two disciplines in her works, creating a special symbiosis between them.
Light, materiality and purity of shapes are some characteristics that merge them, but most of all the capacity to create connection in the public's minds with its own life experience. The process of creation starts from memories and emotions, then they are translated in buildings or in sculptures.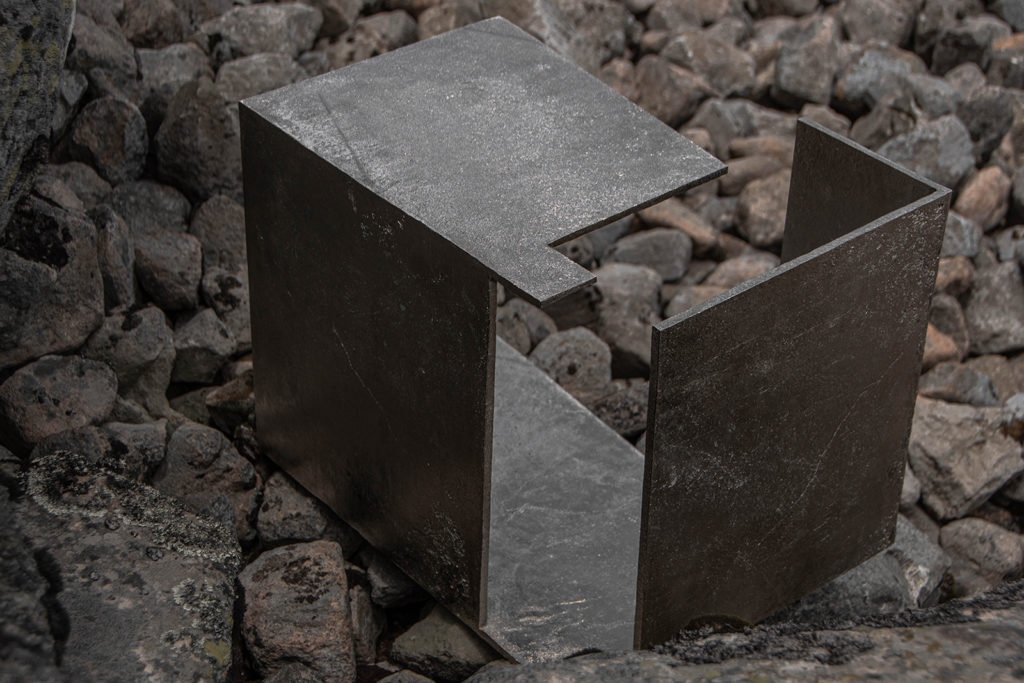 "For me architecture is a sculpture full of functional details, which can
be lived from the inside or the outside"
Her Mexican origins are deeply rooted in her creations; this is reflected in the choice of material, which comes from Mexico and it is used maintaining the same value it has in its environment, as lava stone, used by Laura as base for her sculpture, as it is used for pyramids foundations. In this way material primordial meaning and its conceptual value is respected.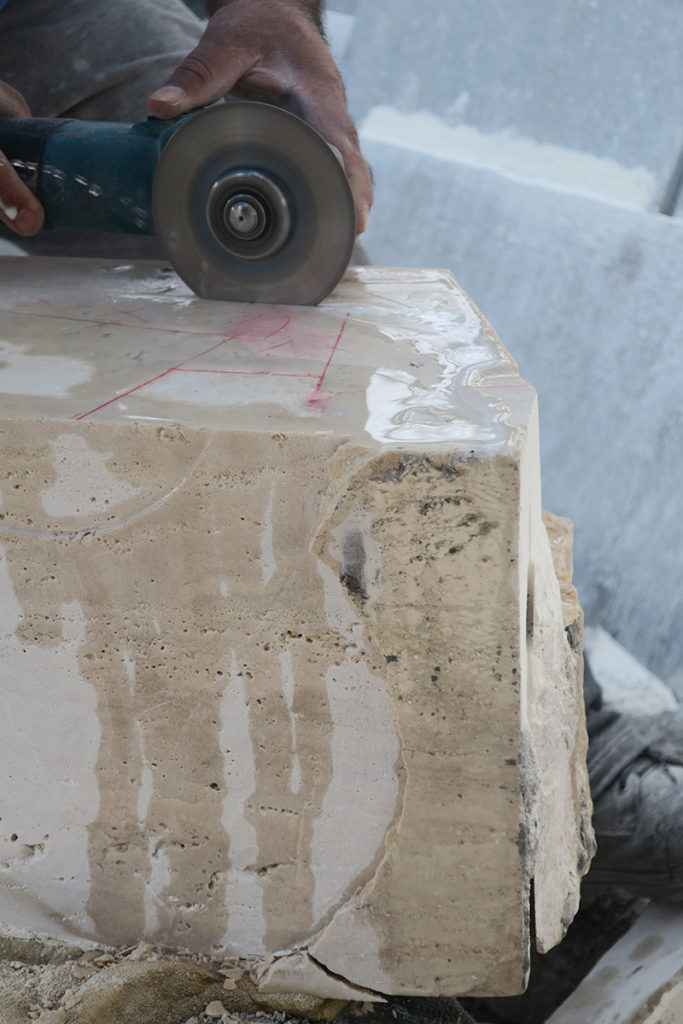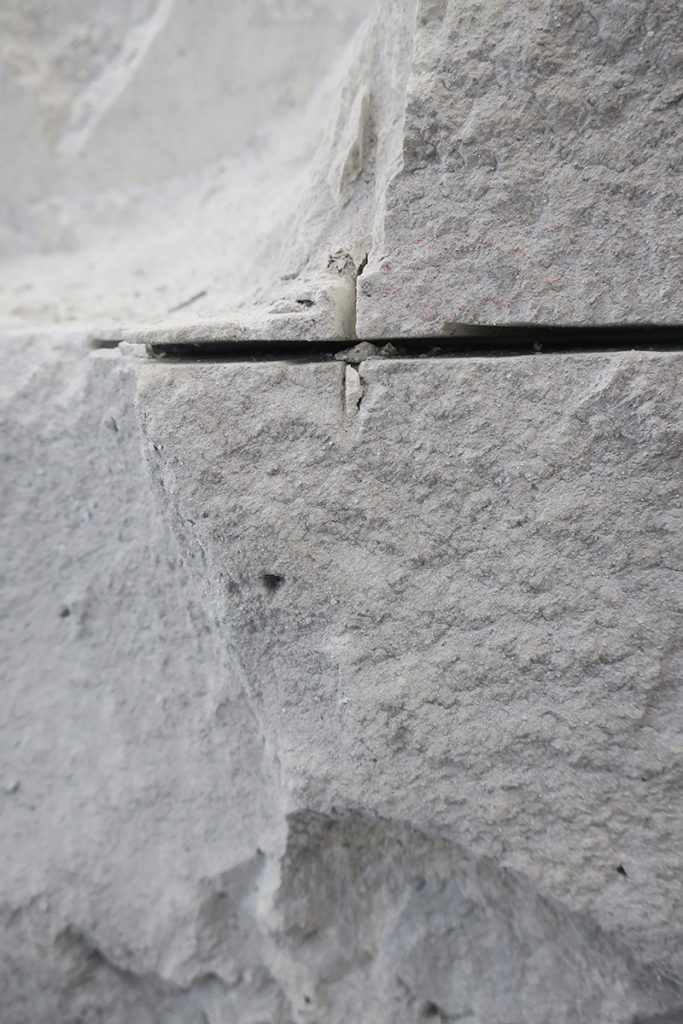 "
My sculptures are made in the same way as in ancient Mexican times, hand carved, and I love this because it lets the material speak for itself and takes other directions during the process

"
For both architecture and sculpture the inspirations come from memories and nature or journeys and ancient monolithic building, then the creation process passes through photography and writing. As an architect Laura likes to talk to the client and know what he likes and what he is passionate about: in this way the project becomes conceptually richer. Sculpture has a more intimate atmosphere and it is closer to the artist and the material.
Each sculpture is one of a kind: Laura chooses carefully the materials, looking for stones, for examples, with particular signs or imperfections, as veins in the marble or blocks with a singular shape. At first she realizes a small clay model, working on it for some days, studying the proportions, the lights and shadows, then she carves the sculpture starting from the rawest version of the materials.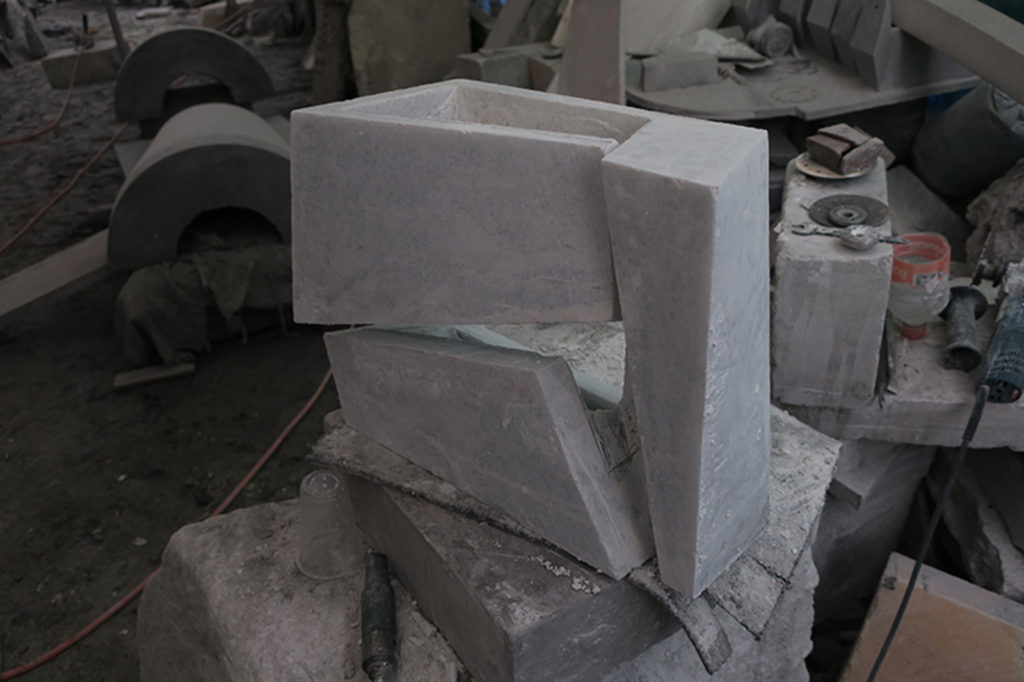 "
I use materials that aren't too processed, I'm attracted to rawness

"
Themes such as sustainability and reuse are not indifferent to her; art and architecture can make a great contribution to this and, as she said, "everything is a cycle" and even an abandoned marble block can create an artwork. As an architect she tries to keep as much as possible natural elements for light, ventilation, heat and water. Surrounded by natural elements and living in the most natural way, humans would live happier.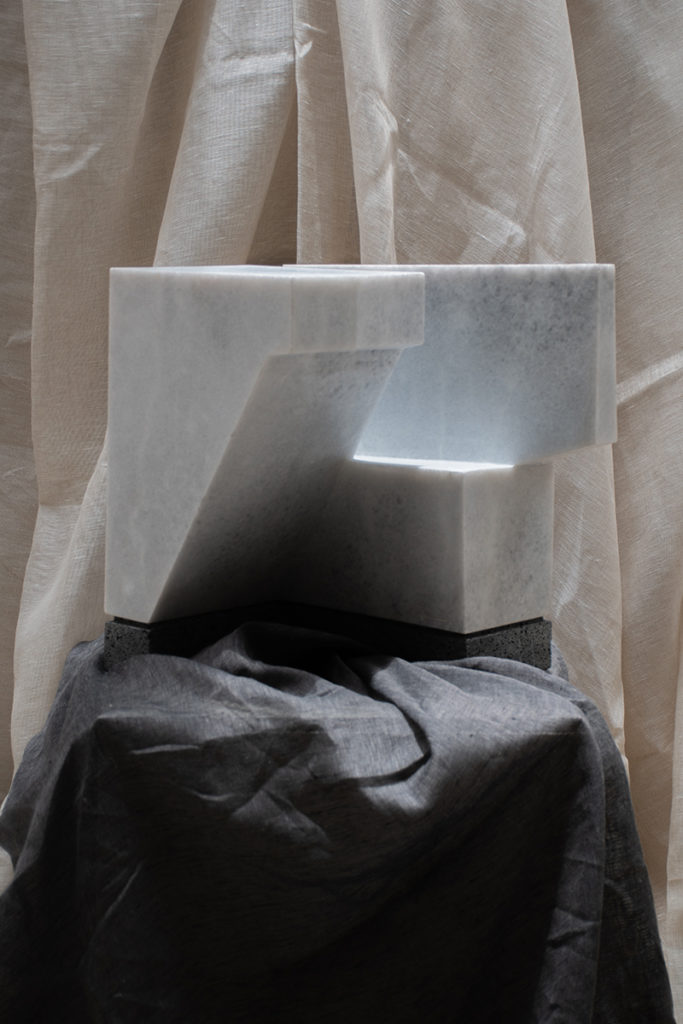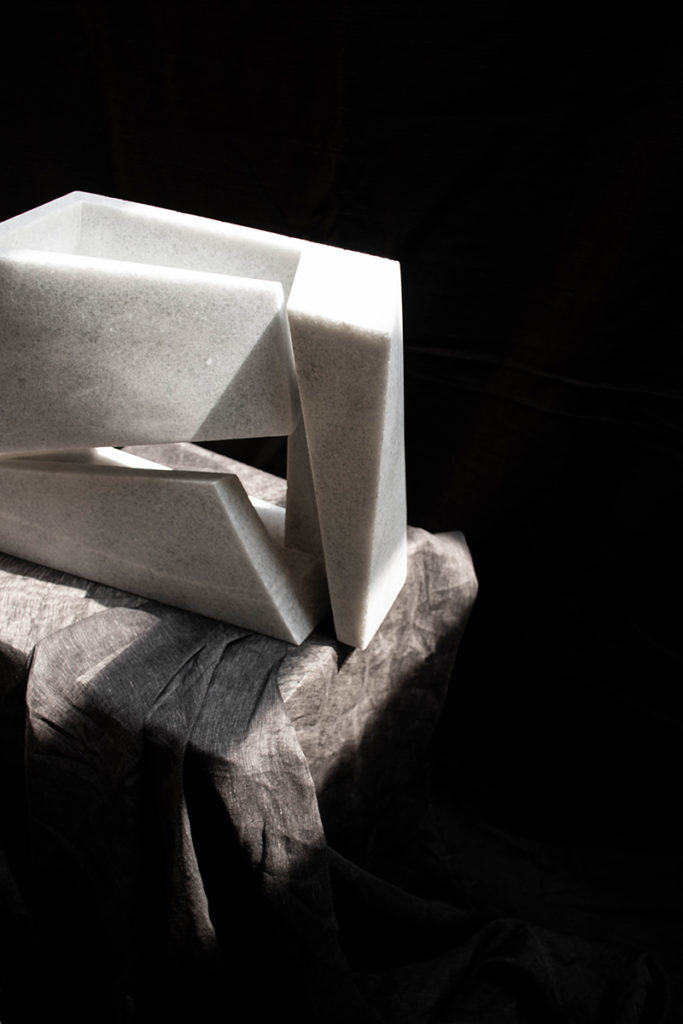 "
Nature creates a unique calmness and comforts us humans

"